PRIEST IN CHARGE Revd Vivien Turner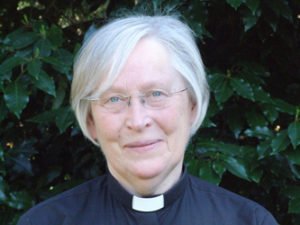 Reverend Vivien has moved from the North Downs to the South Downs with husband Phillip to serve this parish community. She is exploring the creative possibilities of ministry in this unique Sussex village, expressing God's love together in worship and service here. Please contact her with any enquiries about parish life and worship, including requests for baptism, wedding or funeral services. If you, or someone you know would appreciate a home visit, please let her know. See Contact Us for Reverend Vivien's contact details. Vivien's days off are Monday and Friday. Please leave a message if you have a pressing concern however and she will respond when she can.
*
CHURCHWARDEN Alan Sargent
Alan is a landscaper and consultant gardens manager by trade, and a prolific author on garden management topics. He also enjoys the occasional foray into floral decoration in our Church. Alan is also responsible for Health and Safety and maintenance of the Churchyard. See Policies: Health and Safety and Policies: Maintenance for more details and Contact us for Alan's contact details.
*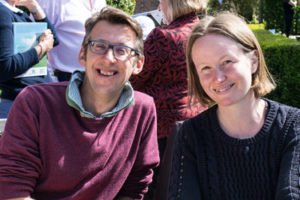 CHURCHWARDEN Matthew Pitteway
Matthew and his wife Augusta are Houseparents at College. Outside school Matthew's interests are outdoor ones – running, cycling, walking and has competed in many charity marathons. Matthew provides a link between the PCC and Seaford College. See Contact us for Matthew's contact details
*
PCC SECRETARY & DEANERY SYNOD & FINANCE TEAM: CASHIER & COMMUNITY GROUP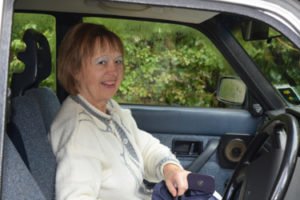 Diane Bellis
Diane is our long-standing PCC Secretary with a wealth of experience in parish matters. As cashier in the finance team, she is collecting and banking cash regularly and efficiently. She is a keen guider and is heavily involved in local Brownie Packs and Guide Companies. See Contact us for Diane's contact details.
*
PCC & MUSIC COORDINATOR & COMMUNITY & WORSHIP & FABRIC GROUP Ginny Barrett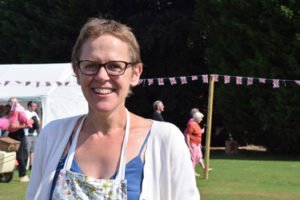 Restorative dentist and mother of four, Ginny Barrett was born and brought up in Graffham and is closely involved in the community, organising festivals, fetes and other local happenings. Ginny epitomises the saying 'If you want something done, ask a busy person!' Ginny's personal responsibility on the PCC is our music. See Church Life: Music for more details and Contact us for Ginny's contact details.
*
*
PCC & DEANERY SYNOD & PACT & COMMUNITY GROUP Ann Brown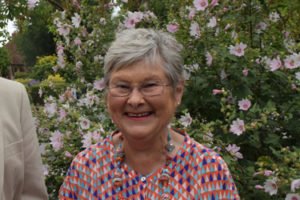 Ann has many years of being a Churchwarden in Essex behind her, retiring to Graffham where she is continuing PCC involvement and taking on the roles of Deanery Synod and PACT Representative. Ann and her husband Hugh enjoy walking, campervanning and attending horse events, as well of course as visiting their children and grandchildren.
*
PCC & TAIZE & WORSHIP GROUP Jan Brind
After 40 years living in Surrey, Jan and husband Robin moved to Graffham in 2017 to be nearer family. In her last parish Jan was involved in producing seasonal liturgy. She is co-author of several creative liturgy books and is still involved in a pastoral music group. She and Robin feel very welcomed by the people of Graffham and hope they can make a small contribution to parish life.
*
*
*
Co-opted PCC & STANDING COMMITTEE & FABRIC GROUP Stuart Lewis
Co-opted PCC & STANDING COMMITTEE & TREASURER Yvonne Butterick
Our Treasurer leads a small finance team of Book-keeper, Cashier and Parish Giving Officer. See Contact Us: Alphabetical List for the Treasurer's contact details.
FINANCE TEAM: PARISH GIVING OFFICER Carole Sargent
Carole is taking responsibility for this vital aspect of parish finance, supporting the Parish Giving Scheme which enables people's regular financial contribution to the parish to be efficiently and wisely managed. She'd be pleased to explain this scheme to anyone considering how best to support our church financially. See Contact Us: Alphabetical List for the Parish Giving Officer's contact details and Donate: Parish Giving Scheme for more details.
FINANCE TEAM: BOOKKEEPER Phillip Turner
Phillip and Reverend Vivien are enjoying discovering West Sussex and appreciating their welcome here. Phillip is happy to contribute to parish life as bell ringer, coffee maker and interim book keeper helping to ensure financial recording is up to date and accurate. See Contact us: Alphabetical List for the Bookkeeper's contact details
ALL SAINTS TRUSTEES Clive Rowntree, Robert Knight, Diana Kingsmill
EDITOR OF GRAFFHAM PARISH NEWS Rozie Apps
Rozie is pleased to receive articles of local interest for inclusion in our village magazine, Graffham Parish News. See What's On: Graffham Parish News for more details and Contact us for Rozie's contact details.
TOWER CAPTAIN Carole Kirk
Carole is always happy to meet folk interested in taking up bell-ringing and glad to be joined by visiting ringers on Tuesday practice nights. See Church Life: Bellringing for more details and Contact us for Carole's contact details.
ELECTORAL ROLL OFFICER John Sutton
We appreciate John's willingness to take responsibility for this important aspect of parish life. If you are interested in being included on the electoral roll, see PCC Policies: Electoral Roll for more details and Contact us for John's contact details.
FUNDRAISING SUPPORT Di Bowden
We are delighted that Di is enabling our fundraising in the parish. We would like to develop our capacity to serve the community in new ways, though first need to increase our annual income by £8000 to balance our outgoing expenses as a parish. If you would like to contribute to church funds in this way, please see Donate in our menu bar and click on Parish Giving Scheme in the drop down menu.